The National Flood Forum is a charity governed by a Board of non-executive Trustees and operates through a small team of professional staff. It has a commercial operating arm, NFF Services CIC, recently created to generate funding for the Charity.
The National Flood Forum has a team of staff all of whom are dedicated  to helping people at risk of flooding.
Paul has spent his career working on environmental issues, the first 20 years on a range of land management projects in the private and public sectors.
Read More
In 2001 he moved to Government Office for the West Midlands working on the Government's environmental policy, including rural, food and drink, sustainable development, climate change, water, waste, energy and natural environment. This included leading on several regional projects.
Paul moved to Defra to lead negotiations on agreeing targets with local authorities before undertaking a number of consultancy projects, including a climate change adaptation risk assessment on the Humber Estuary and contributing to the West Midlands Local Authority Low Carbon Economy Programme and a Mainstreaming Community Economic Development Project.
Paul is the West Midlands convenor of the Institute of Ecology and Environmental Management, is a Director at Localise West Midlands and sits on the Forestry and Woodlands Advisory Committee for the West Midlands.  He has been Chief Executive of the National Flood Forum since October 2011.

Community and Recovery Support
Heather joined The National Flood Forum in 2006 as a Director on the Board. In 2007 she became a member of staff specialising in working with Communities.
Read More
Heather lives in Shropshire in a small rural village in the Upper Severn Catchment Area. Her village suffered flooding in1998, twice in 2000, 2002, & 2004.
Heather's personal experience of flooding was convoluted by an array of adversities in the process of reinstating her family home, which resulted in the family living in a caravan for a year.
Heather in partnership with a neighbour formed a Community Flood Action Group to address the issues of flooding in the area and work towards reducing the villages flood risk. The group managed to achieve obtaining a pre-feasibility study for a defence for the village.  Unfortunately this sits on the shelf at the Environment Agency with no funding available to proceed it any further, rural areas suffering from lack of residents to make funding fit the cost benefits!
In 2007 Yorkshire suffered catastrophic floods. Heather with a fellow National Flood Forum board member went immediately to work voluntarily for several months in the recovery of the area, supporting those who had suffered flooding in their homes. Following this period, Heather was employed to work with Communities for the National Flood Forum.
In 2009 Cumbria suffered unprecedented rainfall which resulted in flooding devastation. Heather arrived the following day and remained in Cumbria for sixteen months supporting communities, adapting to their needs through the different stages of the recovery process. Culminating in her bringing together communities in partnership with those authorities with responsibility for managing flood risk. Her tireless commitment resulted in her being nominated for Radio 4's iPM awards.
Heather works with communities the length and breadth of England & Wales, helping them find the right path to move forward proactively to reduce their flood risk.  She also brings awareness to those communities that haven't flooded but are at risk; helping them to be prepared should such an event occur. Heather's unique experience in working in Recovery after major flood events across the Country with colleagues, has highlighted the diversity and expertise of the work that The National Flood Forum are able to give on the subject of floods.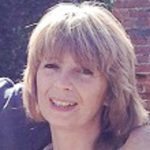 Jean joined NFF in April 2014 to work on the administration side at the Bewdley Office.
Read More
Jean has lived in the area for 13 years and is aware of the devastation flooding can cause both on a wider community scale and through the experiences of friends whose properties have been flooded.
Jayne has worked in the Bewdley Head Office since 2009 and handles the Blue Pages Directory together with other office requirements.
Read More
Jayne also works at dhjh Tenbury Wells LLP and has experienced flooding events  there.
Community Flood Resilience Project Officer
I have worked for the National Flood Forum since July 2013 as a Community Flood Resilience Officer as part of the Defra funded Pathfinder project for areas in Liverpool and Rochdale.
Read More
This role has since been extended to help keep supporting the flood action groups developed in these areas and raising the matter of flood resilience wider in the North-West.
I graduated from Edge Hill University with a BSc in Geography and Geological Science and have always been interested in the interaction between humans and the natural environment which has been reflected in my past employment as I was a Park Ranger for 3 years and still help run a Children's Wildlife Trust Watch group. My university course also gave me the opportunity to travel to many places including the glaciers of Norway and the volcanic landscapes of the Canary Islands. After University I also spent a year travelling around New Zealand, Australia and Fiji.
Although I have not been personally affected by flooding, I have interviewed numerous people affected during my time working at a waste water engineering consultants. Flood asset data, along with personal accounts, were collected to create realistic models so that accurate solution modelling could be developed. Some of the projects progressed to have flood mitigation measures created; however, I am well aware of the devastating effect that flooding has from my contact with affected people, not just during the event and the resulting damage, but also from the long-term effects of worry and recurring costs. I am enjoying working in flood mitigation again from more of a community perspective to help build greater understanding of, and resilience to, flooding problems.
Outside of work, I enjoy salsa classes, socialising with friends, attending a variety of music concerts and comedy shows and still trying to tick off more places on my travel wish list!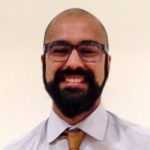 Community Flood Resilience Project Officer
I joined the National Flood Forum team in 2016.  My keen interest and passion for supporting the community's role in response to risk and disaster is why I became a flood resilience officer.
Read More
For my undergraduate degree I studied BSc Geography and Environmental studies. I chose this major due to my interest in the environment and how we as humans impact this environment with our societies and urban areas. I wanted to learn about our connection with the physical environment and the consequences of our actions on it. In my undergraduate studies I researched and learned about physical processes such as Earthquakes, Hurricanes, floods and a host of other geographical disaster events. My undergraduate thesis focused on how individuals were affected psychologically after a flood event.
After graduating I worked in China as an ESL teacher. China is an ever evolving and dynamic country that I wanted to explore and understand in more depth. My time in China taught me the value of creating connections with people that can help them sustain their autonomy.
After graduating from my MSc in Hazard & Disaster Management last year, I felt that I would like to work for a progressive organisation, as my passion is to deliver help and support to people who need it. I feel that creating networks in which we can deliver quick and precise help to people when they need it the most, is both a fulfilling and rewarding career. My MSc thesis focused on identifying trends in social media support groups for flood victims after a flood event.
I have previously worked in social housing, helping vulnerable elderly tenants live a more independent lifestyle.
In my spare time, I enjoy Travelling (Asia, South-East Asia, Europe), Cricket, hiking, squash, and running.
Community Flood Resilience Officer
Since a young age I have always been captivated by the natural environment and the hazards that threaten human populations.
Read More
I completed my BSc (Hons) Geography degree at Plymouth University, which allowed me to focus on flood risk, human adaptation and the future consequences of climate change. Subsequently, I have recently graduated from the University of Exeter with an MSc in Sustainable Development (Climate Change and Risk Management). My dissertation focussed on the role of Flood Wardens in building community resiliency to flood risk. Throughout my education and personal experiences, I have gained a great understanding of flood risk and the effects it has on local communities. I hope that, through working for the National Flood Forum, I can help local communities build a greater understanding of, and resilience to, flooding issues.
In my spare time I love being in the outdoors. I enjoy walking and running, but my ultimate passion is open water swimming! I swim mainly for my own enjoyment but I have also entered a few charity swims, raising over £400 for the Chestnut Appeal and swimming 2.5 miles continuously!
I am now looking forward to working with the National Flood Forum on various projects and making a difference to communities at risk of flooding.
Community Flood Resilience Project Officer
I graduated from the University of Wales with a degree in Biological and Biochemical Sciences in 1998 before moving to Somerset to take up a position in Wessex Water.
Read More
I worked as the Area Scientist for the Taunton Deane and West Somerset area covering over 150 sewage treatment works and an area of just under 400 square miles.
It was while I was in this role that I had my first experience of flooding during the devastating floods affecting Somerset in 2000. The peak of this flood was so severe that much of the centre of Taunton was completely cut off from any main routes and many of the outlying villages were under several feet of water. My office, laboratory and the mess room at Taunton Sewage Works was also severely flooded, with the flood levels reaching the first floor of the office building. The damage and devastation that this flood caused was both shocking and horrific and being involved in the clean-up operation, not just of the office but also of some of the neighbouring houses. The heartbreak and sense of loss that emanated from the affected families has stuck with me ever since.
From Wessex Water, I joined the Environment Agency working predominantly in the Water Quality team but also volunteering in the Flood Incident Room during flood events. When flooding is imminent, the Flood Incident Room is a very dynamic environment that is both exciting and pressured, but being involved in some of the major flooding events that have affected the Upper Severn area over recent years has given me a sound background into the causes and impacts of flooding from different sources that I hope will stand me in good stead in this new role with the National Flood Forum.
Trainee Community Flood Resilience Project Officer
From a young age I have been interested in the physical aspects of our environment and have always been fascinated by the processes that naturally occur in nature.
Read More
Additionally, throughout my education I learnt about the struggles faced by lesser developed countries. As a result, I decided to spend 3 months teaching English in Ethiopian state schools and a month teaching basic English, Science and Maths in a Kenyan Orphanage. These experiences led me to want to further my knowledge with the aim of helping more people in the future.
Bath Spa University allowed me to proceed through the higher education system from a Foundation Degree in Development Geography, to a BSc in Global Development and Sustainability and finishing with a Masters in Environmental Management. The courses included a variety of modules such as Development and Disasters, Applied Geomorphology and Climatology. The subjects I found most interesting and important was the social aspects of environmental hazards and the applications of renewable energies.
In my spare time I enjoy cooking, music and being active, either on a hockey pitch or walking to explore new areas.
I started working for the National Flood Forum in December 2016 and I hope my experience can be applied to help those in local communities.
The National Flood Forum is a registered charity that was established in 2002 with start-up funding from the Environment Agency (EA).   It is a national organisation that helps communities and individuals be prepared for flooding and provides recovery support post-flooding.
We also provide a strong and independent voice that represents the interests of people affected by flooding.  This includes working closely with national and local government agencies, flood protection companies and the insurance industry, as well as flood groups.
Governed by a Board of non-executive Trustees, our charity operates through a small team of professional staff.   We have a commercial operating arm, National Flood Forum Trading Services CIC.
The Board has a maximum of 12 Trustees.  The Chair of the Board is Andrew Johnston.  Please see below for details of current Trustees.
Andy Johnston is Chief Operating Officer at the Local Government Information Unit (LGIU).
Read More
He is responsible for maintaining services to the LGIU's 200 local authority members as well as expanding the LGIU's reach into Scotland and Ireland. Andy is also Chief Executive of Local Energy a green deal provider company which is part of the LGIU group.
Andy ran the LGIU contribution to the Interreg funded Raingain project and convenes the Local Government Flood Forum.
In the past he has led programmes on sustainability in higher education for Forum for the Future and the OECD. He ran the ground-breaking Masters in Leadership for Sustainable Development and was a lecturer in Business for Sustainable Development at the University of Hertfordshire. For eight years he was a councillor on Chelmsford Borough Council.
John has worked in Local government for 39 years, thirty seven years working in Environmental Health, of which the last twenty-seven years specialising in Port health. Retiring in 2010.
Read More
Has been a town councillor in Lostwithiel, Cornwall for sixteen years. Gained firsthand experience when his home was flooded along with forty-six other properties in Lostwithiel at the end on 2010. Currently chair of the town council flood management group. Is very actively involved in all aspects of future prevention of flooding within his and other neighbouring communities.
Other interests are vegetable and fruit growing, amateur dramatics, family and attending music festivals.
Rachel is an attorney with over ten years of experience.
Read More
She currently works as a head of the Climate Change and Emissions Market practice unit at Burges Salmon under the Energy and Environment Department.  She provides legal services on international and regional levels in the energy and climate change arena. She helps client to facilitate the development of renewable energy and emissions reduction projects as well as standard power generation transactions and corporate sustainability projects. She specialises in advising on the development and implementation of market-based schemes (such as the ECO Auction Platform and EU ETS) for carbon abatement. Rachel is regularly involved in working groups on climate change abatement and mitigation at the EU and UN level. Her background is in project finance in the construction sector, but her passion for the environment has led her involvement with adaptation and mitigation efforts to address climate change. Originally from Florida, she has first-hand experience with the impact of natural disasters and has worked with the Florida Bar to provide free legal services to victims of hurricanes and flooding in relation to landlord-tenant and insurance disputes.
Jennifer is a Fellow of the Chartered Insurance Institute and a Chartered Insurance Practitioner.
Read More
She has worked in business for over 40 years as an insurance broker with an international London broker, was European Insurance Market Manager with a worldwide computer company and for the past 18 years has been running her own business management consultancy. This consultancy provides benchmark performance strategies and valuations for both insurance brokers and financial services companies. She lives in a small but vibrant village in Herefordshire within the Wye valley and works with the volunteers on a community led plan to ensure the Parish continues to thrive. She is active within the Chartered Insurance Institute and has chaired or been a member of many committees including the audit and the awards committees.  She is a member of the Worshipful Company of Insurers ( a City of London livery company) and a Freeman of the City of London.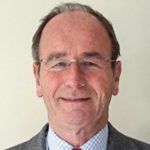 Before retiring last year, Mike enjoyed a career of 34 years within the Fire Service.
Read More
Firstly, as an operational officer for 17 years with the West Midlands Fire Service and then with the National Fire Service College as a rescue instructor/tutor for 19 years.  He taught a wide range of rescue skills including water/flooding rescue to delegates from across the UK and the world.  Before this he spent 10 years in the military with numerous postings around the globe.  He also gained a Masters Degree in Business Administration (MBA) in 2002.
Mike was first flooded in 2007 and had over 4 feet of water throughout the whole of the ground floor. There have been numerous other smaller floods since then almost on a yearly basis.   He lives in a low-lying cottage that is part of an old mill complex in Tredington, South Warwickshire. There is a mill pond and mill race in the garden which form part of the main River Stour.  The Stour joins the River Avon eight miles north at Stratford upon Avon.
Mike has been a very active member of the Shipston Area Flood Action Group (SAFAG) since it was formed under the NFF Pathfinder Group three years ago.  SAFAG is very dynamic and they are attempting to utilise natural flood management interventions to slow the flow of the Stour to reduce its very flashy peak on the rivers hydrograph.
Mike says he is honoured to be appointed a trustee of the National Flood Forum.  He hopes to bring his life experiences and skills to the existing expertise of the board and support the aims of the charity.  This, he says, will hopefully assist communities to be better prepared for flooding and to offer all available advice and support should they suffer the devastating effects that flooding can bring to families and homes across the UK.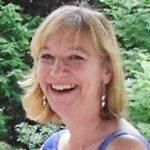 Cheryl started as an academic research scientist (Microbiology/Immunology) but moved into the commercial arena selling scientific laboratory equipment and biological consumables.
Read More
As joint founder/shareholder of a successful laboratory equipment distribution company she gained direct hands-on experience of all aspects of setting up and running a small business (through to onward sale as a going concern).  She subsequently transferred her skills laterally to assisting other start-up businesses and latterly community, charity and local government organisations to develop collaborations, business plans, projects and cash-flow forecasts with a view to raising finance from an extensive variety of sources including equity and grants for a wide range of objectives/growth.
She has recently relocated from a little village in Sussex to the West Country in order to become a Town Clerk.  Her property in Sussex (which she is currently trying to sell) was one of many across the UK that was suddenly and severely flooded on 20th July 2007 and she is very aware of both the short and long-term financial and emotional impacts this can have on householders and business owners alike. Following the flood, she became Chair of the Village Flood Forum, working with the Community, Parish Council and Environment Agency to instigate a property protection scheme for 47 properties at risk and pilot a warning scheme for flash-flood watercourses that can hopefully be rolled out across the UK.  She then led the village into a new pilot project with the County Council (as newly appointed Local Lead Flood Authority) together with  other stakeholders to develop a co-ordinated surface water management plan for the village; creating a new village Flood Network with Area Champions, Village Stewards and  Flood Warden in the process.
"Although I am excited to be relocating back to the West country where I grew up, I want to be able to continue to contribute my skills, experience and competence to assist those at risk of flooding.  NFF has established itself as the National Voice for all those at risk of Flooding.  If my contribution as a Trustee of NFF will help them to prevent, alleviate, assist or support just one person from suffering my own past personal experience, then it is time well spent."